Sustainable Tourism: In the beginning of the tourism industry, the activities were primarily focused on the well-being of the tourists. The tourism organizations and government institutions were trying to develop amenities and facilities required for the tourists to ensure their satisfaction by fulfilling their expectations.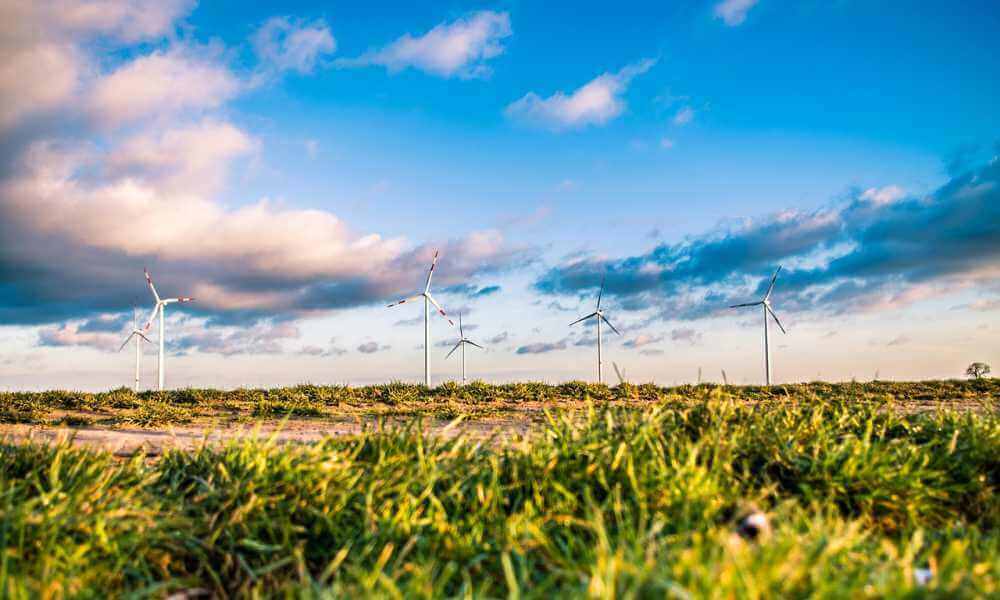 While developing amenities and facilities for the tourists, the impacts of these activities on the local population and environment were not given adequate consideration. This unidirectional developmental approach has caused lots of pressure to the destination and led towards dangerous negative consequences to the nature and culture. This unscientific tourism development led to irritation between the tourists and local community. 
However, in 1990s, the tourism industry has witnessed a paradigm shift in perception. The primary focus of tourism has been shifted from tourists to the host population. More people were concerned about the negative impacts of tourism to the environment and host community. This prototype has led to the concept of sustainability and sustainable tourism development.
They believed that the sustainable tourism development can ensure environmental protection, community development and preservation of local culture and traditions. In later stage, it has shaped in such a manner that the needs of the present generation must be fulfilled by consuming the tourism resources responsibly without compromising the needs of the future generations. This concept covers the needs of all the stake holders of tourism without hampering the socio economic, cultural and environmental fabric of the society. 6
Definitions
It has been defined by many experts' in different times. The sustainable tourism development has emerged from the idea of its development proposed by United Nations Environmental program (UNEP) in the year 1987. Many definitions and explanations are developed by various scholars on this. The following definitions of sustainable tourism are more accepted by the academicians and it's practitioners.
Sustainable Development is a development that meets the needs of the present without compromising the ability of future generations to meet their own needs. UNEP, 1987 "Sustainability Principles of tourism refers to the environmental, economic and socio cultural aspects of tourism development and a suitable balance must be established between the three dimensions to guarantee its long term sustainability" –UN WTO.
Tourism that takes full account of its current and future economic, social and environmental impacts, addressing the needs of visitors, the industry, the environment and host communities.
Sustainable tourism is an economic development model conceived to improve the quality of life for the local community and to facilitate for the visitor a high quality experience of the environment, which both the host community and as well as the visitors depends" (Bramwell and Lane, 1993) 
Sustainable Tourism has to meet social, cultural, ecological and economic requirements. It holds a long term view, for present and future generations, ethically and socially just and culturally adapted, ecologically viable and economically sensible and productive". (German Forum on Environment and Development, 1999)
Objectives
Economic
Ensuring long term sustainable economic activities.
Preservation of cultural heritage and traditional values.
Contributing to the intercultural tolerance
Social
Respect the socio-cultural traditions of the destinations
Preservation of cultural heritage and traditions values
Contributing to the intercultural tolerance
Environmental
Finding best way of using natural resources which are the key element of tourism development
Protecting ecological processes
Support the preservation of natural resources and biodiversity
Principles of Sustainable Tourism
There are many principles that put forward by different scholars and institutions. Bramwell and Lane (1993) have proposed four very basic principles it. They are,
Holistic Planning and Strategy Making
Preservation of essential ecological process
Protection of both human heritage and biodiversity.
Development to ensure that productivity can be sustained over a long term for future generations.
Difference between Mass Tourism and Sustainable Tourism
The concept has been emerged as an alternative for mass tourism. Mass tourism is movement of tourists in large volumes to popular destinations and mostly arranged by tour operators. They usually have very less interaction with local community and culture. Their consumption pattern is also likely to be much more than that of individual tourists.
The economic benefits were less dispersed among local population due to less multiplier effect of tourism revenues in mass tourism. Primary focus of mass tourism was on tourists' satisfaction and economic gains. The concerns and preferences of local community were neglected. Due to mass tourism, destinations were overcrowded, polluted and natural resources were over consumed. 
But it is more focusing on responsible consumption and individualistic movements of tourists at destinations. It has three dimensional outlooks where the economic, social and environmental aspects of tourism development are well addressed. It ensures economic benefits to the local population by minimizing leakage of revenue and ensuring highest economic multiplier.
The ancillary services for the tourists like local transportation, lodging, accommodation and other services are more locally owned to restrict the revenue leakage.
Emergence of Sustainable Tourism:
It is a difficult task to trace out the history and emergence of the concept of sustainable tourism. Many literature and reports were referred to get the information on it. The literary evidences are available in a scattered form in various seminar proceedings, reports and articles. The concept was a developmental thought contributed by many scholars and institutions. The most significant contributions in the field of sustainable tourism development are described.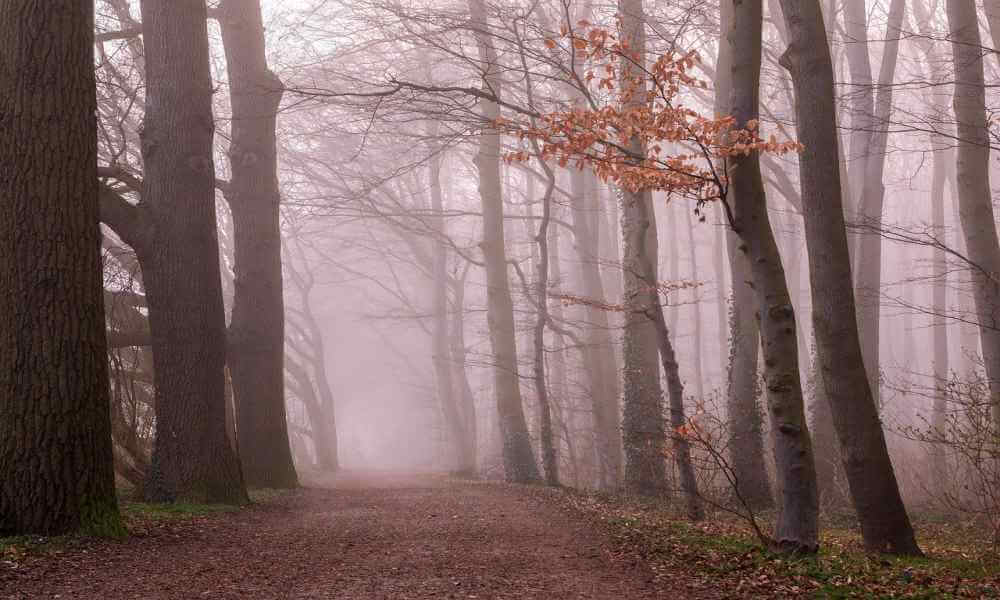 The concept has emerged from the wider concept of 'Sustainable Development' which came into sight in 1990s. The sustainable development concept was very generic and applicable to all sorts of industrial developments. Later, the idea of sustainable development was extended to travel industry and the possibility of applying the concept of sustainable development in travel industry was discussed in various policy development platforms.
The very idea of sustainable tourism was an outcome of academic deliberations held worldwide in various academic platforms to address the issues and impacts of tourism development on environment and local community. The concept was popularized and institutionalized by various international organizations engaged in the field of tourism and hospitality such as United Nations World Tourism Organization (UNWTO), Pacific Asia Travel Association (PATA), Conservation International, World Travel and Tourism Council (WTTC) etc.
These institutions were able to produce a mammoth of literary contributions to the field development through organizing various expert level seminars, conferences, summits and discussions internationally to shape the very idea of sustainable tourism and development.
Many educational institutions in the field of travel and tourism management have included the principles and practices of sustainable tourism in their course curriculum to create awareness and to develop adequate human resource to practice and propagate the idea. The conceptual development of sustainable tourism is an ever growing activity and many changes were made in the root concept from time to time to make it perfect. 
The WTO has taken a leading role in the conceptualization and popularization of sustainable tourism since 1980's. The early action of WTO on tourism and resource protection was the Manila Declaration on 1980. According to Manila Declaration, "the tourism resources cannot be left uncontrolled without running the risk of their deterioration or even destruction" (WTO, 1980, P. 4). In 1985, WTO and UNEP made a joint declaration on rational management of tourism resources.
But in 1989 Hague declaration, on tourism proclaimed the concept and sustainable tourism as solution to mitigate the negative occurrences of traveldevelopment. The Rio Erath Summit has proclaimed the world to hold the principles and Practices of Development in all sectors of business including tourism industry in 1996, WTO, WTTC and Earth Council jointly drafted the Agenda 21 for Travel and Tourism Industry with practical solutions for travel business organizations and the government for implementing sustainable tourism.
Based on the Agenda 21, the UN has constituted Sustainable Development of Tourism Committee having representatives from eight rotating member states for a period of four years. In 1999, the Commission on Sustainable Development held at New York has stressed on the need for environmental protection, safeguarding the cultural identity of the local population sand sustainable consumption of host resources. The Commission suggests making partnership with the local community for decision making to ensure protection of the interest of the host population.
UNWTO has declared 2002 as the International Year of Ecotourism provided a big boost to the growth of Sustainable Tourism since it is an integral part of Ecotourism concept. The WTO Secretary General of WTO has urged the humanity to the implementation of all policies and practices of this.
Development in the plenary session of the Johannesburg World Summit on Sustainable Development. Followed by the Johannesburg World Summit, WTO has come up with an initiative widely known as 'ST-EP (Sustainable Tourism -Elimination of Poverty) Initiative' has provided an impetus to the concept worldwide through coordinating various tourism related official bodies of different nations. Now WTO is funding millions of Dollars for the Sustainable Tourism Development Projects Worldwide.
In 2002, PATA has come up with 'Code for Sustainable Tourism, a code of ethic for travelers provided a long leap to the concept worldwide. Apart from PATA, WTTC has launched the 'Blue Print for New Tourism' in the year 2003 with strong emphasis on it for its development.
In the year 2006, UNEP has come up with Task Force for Development with an intention to establish policies, procedures and practices for development and to start pilot projects and research funding in the field of sustainable tourism projects and researches. UNEP has carried out and funded many projects under the banner of sustainable tourism development. Many of such projects are still considered as model tourism destinations. 
The Rio Conference of UNWTO held in 2012 at Rio De Janeiro has a mile stone in the development of sustainable tourism worldwide. The conference has come up the novel thought of consumption and production in tourism industry. It was a 10 year long term program to identify the destinations which are more affected by tourism development and assist those destinations to redesign the tourism activities in a sustainable manner.
The UNWTO has extended funding activities to several projects to create model tourism destinations. The most remarkable achievement of this program is the declaration of International Sustainable Tourism Year by WTO. The year 2017 has been declared as World Sustainable Tourism Year by UNWTO with lots of projects and funds for sustainable tourism development.
Milestones in the Conceptual Development of Sustainable Tourism
The conceptual development of sustainable tourism has taken many years to come in to the present shape. Many organizations and institutions have contributed immensely for the historic growth is throughout the world.
| | | | |
| --- | --- | --- | --- |
| Year | Programme | Organizer | Outcome |
| 1980 | Manila Declaration | UN-WTO | Manila Declaration facilitate to seed the conceptual development of Sustainable Tourism |
| 1989 | Hague declaration | UN WTO | The Proclamation of the Concept of Sustainable Tourism |
| 1992 | Rio Declaration | Earth Summit | The Rio Erath Summit has proclaimed the world to hold the principles and Practices of Sustainable Development in all sectors of business including tourism industry. |
| 1993 | Journal of Sustainable Tourism |   | The First Journal of sustainable Tourism was published with 10 articles |
| 1996 | Agenda 21 |   | Sustainable        Guidelines      for        Tourism Business and Government Stakeholders |
| 1999 | Commission               on Sustainable development,          New York | UNWTO | It leads to the need for the study of Consumption and Production Correlations of environmentally fragile tourism destinations. |
| 2002 | International Year of Ecotourism | UN WTO | Prove a big boost to the practical implementation of the Sustainable Tourism |
| 2002 | ST-EP Initiative | UN WTO | Initiated international funding for sustainable tourism projects. |
| 2002 | Code of Ethics for Sustainable Tourism Practices | PATA | Practical Frame work for Sustainable Tourism Activities. |
| 2003 | Blue Print for New Tourism | WTTC | Enhances      the    growth     of       Sustainable Tourism |
| 2006 | Task         Force         for Sustainable Tourism Development | UNEP | This Task Force was established to make policies and Procedures for sustainable tourism, Funding and pilot projects in the field of sustainable Tourism etc  |
| 2012 | Rio Conference | WTO | The 10 year Frame work of Program of Sustainable Consumption and Production |
| 2017 | Year of Sustainable Tourism Development | WTO | Declared 2017 as the year of Sustainable Tourism Development by UN has provided a land mark in the history of Sustainable Tourism |
Table: 1.1. Milestones in Sustainable Tourism Development
Sustainable Tourism and Local Communities:
For local inhabitants, tourism has a financial effect as well as touches their own lives. 
Tourism influences their ways of life, conventions, and societies and in addition their work. 
Not at all like different players in the tourism business, must local community manage tourism regardless of whether they decide to. 
Some rustic groups that were once tranquil and quiet are getting themselves attacked by global sightseers, the greater part of who are simply going through and not remaining to meet local inhabitants. Inhabitants have blended responses to the interruption. 
Some need nothing to do with sightseers; others are interested by the business openings. 
Whatever their underlying response, local inhabitants are frequently caught off guard for tourism's requests. 
They regularly can't contend with the capable tourism industry and don't comprehend the wants and conduct of savagely autonomous explorers who need to find new zones. Community individuals assume a basic part in tourism.
Also read Goals and objective of sustainable tourism development
Opportunities available for local community
They may assume numerous immediate parts in the tourism business, including: 
Renting area for improvement 
Working as infrequent, low maintenance, or full-time staff for private visit administrators 
Providing administrations to private administrators, for example, sustenance, guides, transportation, lodging 
Forming joint endeavors with private visit administrators, who more often than not give showcasing, coordination, and bilingual aides, while the community gives generally benefits 
Community based tourism
Working autonomous community-based tourism programs likewise, regardless of whether they are not specifically engaged with the tourism business, they assume numerous aberrant parts that influence the achievement of any sustainable tourism endeavour. 
Local inhabitants' casual collaborations with voyagers assume an expansive part in making the sightseers' experience a positive or a negative one, i.e. regardless of whether the sightseers feel welcome, safe, and agreeable.
Local landowners additionally assume a vital part in the natural soundness of the zone, particularly in support zones of centre ensured zones, close shorelines, around waterway mouths, and so forth. 
You may also read Sustainable Entrepreneurship
Local community and groups themselves will be colossally influenced by tourism. 
Their homes, towns, families and lives will be changed if tourism turns into a noteworthy piece of their territory. 
To make the tourism cooperation a commonly gainful one, and to make sustainable tourism a win, it is of vital significance to comprehend the advantages and dangers of tourism for local groups. 
Indigenous people group and individuals can assume a noteworthy part in saving biodiversity, imperative issues identifying with support, land and asset utilize, majority rule government still should be tended to with regards to tourism improvement. 
Local experts have a fundamental part as arbitrators and facilitators of strengthening for local groups.
Read more on Local Community Involvement in Tourism Development
In like manner, ways to deal with tourism advancement that don't consider local individuals' needs can be undermined by common agitation, antagonistic vibe toward voyagers, and diminished security for travellers. 
The local community isn't an undifferentiated mass, yet includes individuals of various monetary classes, tribes or family gatherings, ethnic gatherings, the two sexes, and different specific vested parties. 
Each community is unique and incorporates numerous gatherings included straightforwardly or in a roundabout way with asset. 
Endeavours to include the community should perceive and regard these distinctive gatherings and the assorted variety of groupings inside the community.   
Sustainable Tourism and Local Communities