Aviation Industry in India: India holds the rank of 9th largest civil aviation market in the world with a market size of around US$ 16 billion. Civil aviation industry of India is experiencing continuous high passenger growth from last few decades and if this trends continues for the coming years In terms of civil aviation market, India is anticipated to become the third largest market by the end of year 2020 and if continuing to grow with the same pace by the end of year 2030 the Indian Civil aviation market will become the largest civil aviation market in the world.
Read more about Transportation in India
Recent report of FICCI-PwC claimed that this is probably a perfect time for the global private and foreign players to enter into Indian Civil aviation market and explore the potential of massive untapped market. The Indian aviation also feels that if spreading aviation business with a strong market growth rate combined with infrastructure development will greatly help aviation sector to get back to its feet as the economy recovers.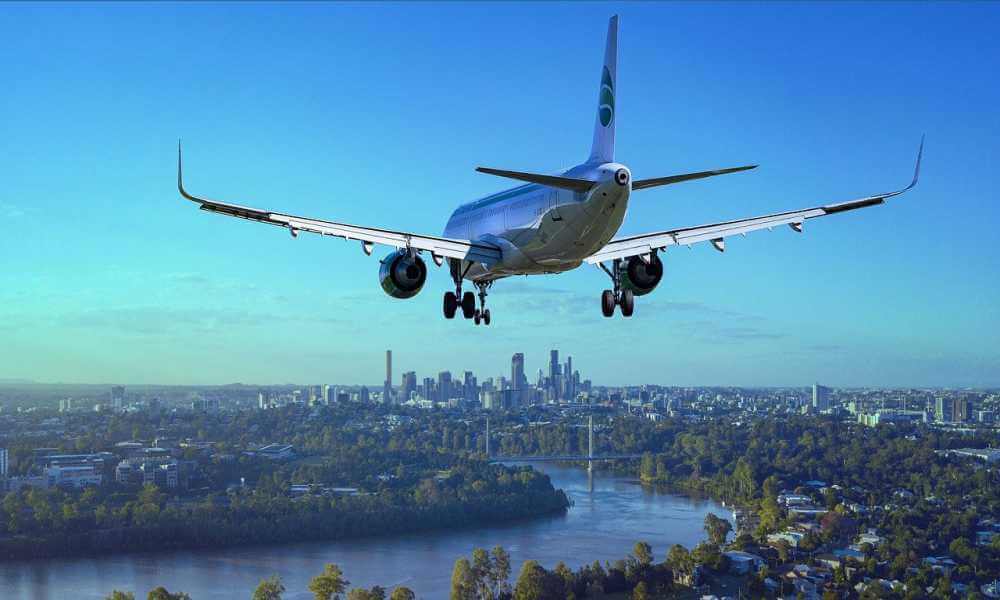 also read about Tourism Product Concept
The statistics revealed that Indian civil aviation industry witnessed a growth of 17.62 % in the year 2016 as compared to the previous year.
In terms of numbers in India the total passenger traffic was recorded 223.6 million in the year 2016, which was around 190.1 million in the year 2015.
In terms of passenger air traffic, a strong growth has been recorded in the new era i.e. from 2006 to 2016, especially because of rising in individual incomes and low-cost aviation carriers. In India the passenger air traffic grew at a CAGR (compound annual growth rate) of 11.8 percent during 2006-16. 
also read about Tourism Product Concept
Indian Civil aviation industry is escorted by a new age of development, which is driven by numerous factors including introduction of low cost carriers (LCCs), modernization and up gradation of airports, Increased Foreign Direct Investment (FDI) in domestic airlines carriers, advancement of Information technology (IT) interferences and increasing importance on regional air connectivity within the country.
Therefore because of this the aircraft manufacturers, travel and tourism companies, various airlines and several multinational companies are eyeing at India and focused on Indian aviation industry and market.  
1. Market Size of Indian Civil aviation Industry 
•      Presently more than 86 scheduled international airlines are operating form India out of which only 5 are Indian Carriers and rest 81 airline companies are foreign carriers. At present India is having connectivity to 55 countries and operating flights across more than 300 routes.
Read more about Transportation in India
•      India stands amongst top five quickest growing markets worldwide, in terms of civil aviation market size with approximately 275 million passengers. A recent statistical report published by Crisil Ltd. claims that the airline companies having their operations in and around India have recorded an operating profit of Rs.8, 100 Crore (US$ 1.29 billion) collectively in financial year 2016.
•      Indian domestic passenger traffic rose up to 23.14 % during the span of January to August 2016. The numbers reported that 64.47 million passengers travelled during January 2016 to August 2016 as compared to 52.36 million passengers travelled during the same period in the year 2015.
•      As per the report published by CAPA (Centre for Asia Pacific Aviation) the Indian domestic air passenger traffic is anticipated to cross 100 million passengers by the end of year 2017 as compared to 81 million passengers travelled in 2015.
2. Recent Investments in Indian Aviation Industry
The Indian Aviation Industry is expanding at a fast pace. In terms of air trips per capita per annum it remains among one of the least penetrated air markets. It holds 0.04 trips per capita per annum as compared to 0.03 trips in China and more than 2 trips in the United States of America.
Therefore, Indian aviation industry is apparently seeking investments totalling USD 15 billion during the years 2016-2020. Out of these USD 15 billion USD 10 billion is anticipated to be invest from the private sector players or the foreign players.
Indian aviation carriers are expected to have 800 aircraft carriers by the end of year 2020.
The recent developments and key Investments in India's aviation industry includes the following:
•      Karnataka based Aequs aerospace, which is an aircraft component manufacturer, has signed an agreement with Airbus SAS. In this agreement the Airbus SAS will manufacturer and provide over one lakh titanium-machined parts to Aequs aerospace to develop and manufacturer it's A-320 NEO aircraft.
•      Tata Sons through its fully owned subsidiary TASL (Tata Advanced systems Ltd.) recently collaborated with American plane maker Boeing, for a joint endeavour to manufacture Boeing AH-64 Apache helicopter at Hyderabad initially in the first phase. Later in longer term both the companies collectively will work on integrated systems development opportunities in India.
Read more on Hospitality
•      As part of its expansion drive Go Air that is 5th biggest in terms of passenger carrier has signed a MOU with Airbus to procure 72 A-320 Neo aircraft carriers costs worth US$ 7.7 billion.
•      Lockheed Martin Corporation is planning to make India a manufacturing base for its F-16V fighter jets, C-130J Super Hercules military transport planes and helicopters.
•      For increased cooperation for air travel in terms of extra seats, increased 
         Frequencies, and airline codes sharing the Ministry of Civil Aviation has signed MoU with Finland, Kazakhstan, Kenya, Sweden, Norway, Denmark, Oman and Ethiopia during the International Civil Aviation Negotiations (ICAN), 2015 held in Antalya, Turkey.
•      Under the agies of 'Make in India' campaign Boeing that is US-based global aircraft Manufacturer Company is planning to invest in India. The investment will be in the area of establishing an assembling unit. In this unit Boeing will assemble its heavy lift helicopter namely, Chinook and Apache that is attack type helicopter in India. 
Read more about Transportation in India
•      Leading European aircraft manufacturer Airbus is also setting up in New Delhi a training centre for pilots and aircraft maintenance training and invested US $ 40 million to make the same operational by the end of year 2017.  
 3. Future Investment Opportunities 
•      The present expanding and untapped market of Indian aviation is offering diverse investment opportunities to the Global Investors. For the next five years nearly 300 business jets, 250 helicopters and 300 small aircrafts are anticipated to be added in fleet of Indian carriers  
Read more on Hospitality
•      Due to the large expansion of aviation industry, the demand of MRO (maintenance, repair and overhaul) facilities is also increasing in India, which creates a space for global investors to invest in aviation sector.
•      Airport Authority of India (AAI) intends to create and develop about 250 airports within the country, which will be ready for flying operations by the year 2020.   
Also read on Travel Agents and Tour Operators
•      For the development of aviation sector in the Northeast region Airport Authority of India (AAI) is planning to create Guwahati as inter regional hub. It also intends to make Agartala, Imphal and Dibrugarh as intra-regional hubs.
•      For the modernization and up-gradation of airports Airport Authority of India has planned to spend USD 3 billion on non-metro projects by the end of year 2020.
also read about Tourism Product Concept
 4. Prominent Foreign/ Private Investors                 
 Some of the prominent foreign investors who have invested or shown interest in the   Indian aviation sector includes:
1.    U S A based companies: USA based prominent companies includes:
      -Boeing International Corporation   
      -Honeywell Aerospace
      -GE Aviation
      -Alcoa Fastening Systems Aerospace  
2.    France based Company named Airbus  
3.    Malaysia based Company named Air Asia  
4.    UK based Company named Rolls Royce  
5.    Germany based Company named Frankfurt Airport Services Worldwide 
Also read on Travel Agents and Tour Operators
6.    Malaysia based Company named Malaysia Airports Holdings 
7.    South Africa based company named Airports Company South Africa Global 
8.    Singapore based company named Singapore Airlines 
9.    UAE based company named Etihad Airways
10. London a based company named Fairfax 
5. Governing Aviation Bodies 
Various governmental agencies are responsible for the safeguard and smooth aviation operations across the country. The agencies which governs the airline and aviation industry in India are  
•      "Ministry of Civil Aviation, Government of India" 
•      "Directorate General of Civil Aviation" 
•      "Airports Economic Regulatory Authority of India" 
•      "Air India Limited" 
•      "Bureau of Civil Aviation Security" 
•      "Airport Authority of India" 
•      "Pawan Hans Limited" 
Read more about Transportation in India
6. Government Initiatives
       Because of the expansion of tourism industry and rapid economic growth the demand for air travel is growing faster day-by-day in the country. As per the projection of various government agencies around 500 airports (both brownfield and Greenfield) would be required in the country by the year 2020. Ministry of Tourism, Govt. of India in order to facilitate the air travel and encourage foreign and private players for participation and investment has reframed its aviation policies.
also read about Tourism Product Concept
Major decisions regarding investment and development in the aviation sector in India undertaken recently by Indian government are as follows:            
•      For Greenfield airports government allows 100% FDI as special provision via automatic route. An investment of up to 74% by foreign players is also acceptable via direct approvals whereas for investment up to 100% special permissions can be granted. 
Also read on Travel Agents and Tour Operators
•      100% tax exemption is approved for a span of 10 years for private investors if they wish to establish and develop new general airports from a distance of 150 kilometres of existing airports.
•      For investment in domestic airlines through automatic route around 49% Foreign Direct Investment is allowed. However, foreign airline investors are not allowed for this. 
Read more on Hospitality
•      NRIs (Non-Resident Indians) can be granted complete equity ownership and for non-scheduled and cargo airlines government allows Foreign direct investment up to 74%.
•      The Government of India is planning to set up 50 new airports in order to boost regional connectivity over the next three years and aimed at making at least 10 out of them functional by the end of 2017.
•      The ministry of Civil aviation has finalized the new aviation policy and put forward the same for the approval of Union cabinet. The new policy proposes to allow new airlines to fly abroad, new formula for granting bilateral flying rights and introduction of more regional flights in the country.
•      A memorandum of understanding has been signed between ISRO and AAI aimed at providing space technology for construction of airports.
also read about Tourism Product Concept
•      In order to boost the non-aeronautical revenues with the help of private players the AAI is planning to develop city-side infrastructure at 13 regional airports across India for car parks, building of hotels and other facilities.
•      Directorate General of Civil Aviation (DGCA) which is Chief regulator of aviation operations in India, has signed an agreement with United States Technical Development Agency (USTDA) for India Aviation Safety Technical Assistance in the area of operation, airworthiness and licensing.
•      Directorate General of Civil Aviation (DGCA) has also approved its MRO unit for the purpose of maintenance, repair and overhaul of aircrafts.
Read more about Transportation in India
7. Opportunities among Indian Aviation Industry
•      A phenomenal growth is forecasted and perceived for Indian aviation Industry in the coming years. Therefore, the Government of India has planned to increase the functional airports to 250 by the year 2020.
•      Because of the largely untapped resources in India there is a huge possibility of expansion in the aviation sector. Country's majority population sees traveling through air in India as luxurious affair. The introduction of Low-cost carriers in Indian aviation market is proving this a myth.
also read about Tourism Product Concept
•      The Vision 2020 announced by the Civil Aviation Ministry conceives of building infrastructure to support 280 million customers
•      Indian aviation market has witnessed various large-scale collaborations/ Merger & Acquisitions (M&A) deals and thus emerged as a home to these mergers. For example, to name some of them are Etihad Airways & Jet Airways, Tata Group & Singapore Airlines, Tata Group & Air Asia.
Also read on Travel Agents and Tour Operators
•      The aviation industry in India is growing at a very fast pace globally with a growth rate of 18% annually. Flexible policies announced by Government of India have attracted many private and foreign players to invest in India. As the private partnership constitutes nearly 75%, India is slated to become a major stakeholder in global aviation market.
•      Boeing, projects that the Indian civil aviation industry will need near about 1,000 commercial jets in the next coming 20 years. Therefore, investment in the related areas like training, maintenance and repair will also have decent investment potential. 
Read more on Hospitality
•      The entry of low-cost carriers has greatly helped to reduce the costs of travelling thorough air. This welcome step of low-cost airline carriers has helped to attract consumers who can only dream to travel through air. 
8. Challenges among Indian Aviation Industry
•      Increasing consumer expectations: People have seen significant improvements in their flying experiences from past few years. With the significant advancement in technology the passengers have become more sensitive towards services. Customer satisfaction is challenging for air carriers and difficult to differentiate and compete.
•      Growing pressure of reducing costs and improve operational efficiency: For smooth and efficient operations airlines need huge and continue expansions. Most of the successful airlines have strictest cost controls except few exceptions.
Also read on Travel Agents and Tour Operators
            The maximum operational cost of air carriers comes from fuel expenses. Air carriers with sufficient funds are steadily updating their fleet to include more fuel-efficient aircrafts. As the aircrafts costs so expensive and they cannot be replaced overnight. This approach can only make sense if implemented thoughtfully lined with carrier companies long term plans to configure its network. This can also be done through the expansion over certain routes over the period of times. Improvements in organizational structure, working model and working practices can also help in reducing costs.
also read about Tourism Product Concept
•      Shifting airline landscape: The swift expansion of air travel in developing markets such as Latin America, especially in Asian countries has shifted the industry's centre of gravity. Carriers such as Emirates, Etihad Airways, and Qatar Airways that are Middle East–based are taking a large share of profit from European and Asian countries traffic.
The Low-cost carriers especially in developing countries are experiencing just above average growth rates for the industry particularly with first time fliers. However, the Low-Cost Carriers are also facing rising customer expectations in mature markets.  
Aviation Industry in India Aviation Industry in India