Tourist Circuits of India: India's rich culture, tradition, heritage, life values and natural setup starting from Himalaya to Indian Ocean can be seen as individual attraction as well as when we connect more than two destinations having similar or dissimilar background but same location may complement each other in form of tourist circuits. This chapter will highlights some of the most popular tourist circuits in India as well as few upcoming one.
1. Golden Triangle of India (Delhi-Jaipur-Agra)
Golden Triangle is one of the most important, famous and highly visited tourist circuits both by national and international tourists as it covers the three highly recommended tourist destinations of the country which are; Delhi, Agra and Jaipur. The major attractions offered during the visit on this circuit include historical monuments, royal forts, palaces built during different periods, temples, mosques and also some new attractions. This provide the visitor a rich experience of Indian heritage, classic art, architecture, culture and traditions. 

Delhi : Delhi is the gateway of India and is one of the busiest cities in the country. This capital cosmopolitan city represents a unique combination of ancient and modern India, with a huge array of attractions that includes both the modern, high class tourism infrastructure, amenities and ancient historical monuments  
The attraction must not be missed by visitors are UNESCO World Heritage sites (Red Fort, Jama Masjid, Humayun's Tomb, Qutab Minar), Old Chandni Chowk area, new Lotus Temple, India Gate, Gandhi Smriti Raj ghat etc. 
Agra: this ancient seat of Mughal Empire is one of the best known historical cities of India.  Reflecting the grandeur of Mughal art and architecture, Agra is boasting for the Taj Mahal, a World heritage site and wonder of the world. This epitome of love is the signature tourism attraction of not only Agra but India. The Taj Mahal is a mausoleum built in between 1631 and 1648 by Moghul Emperor Shah Jahan, in memory of his beloved wife Queen Mumtaz Mahal. The other major attractions are Agra Fort, Fatehpur Sikri, Tomb of Akbar.  
Jaipur: Jaipur city is considered as colorful and one of the most attractive cities of India also known as 'Pink city'. It holds a historical significance by being the capital city of great Rajputs empire in the past.  The splendor of power and affluence of Rajputs are still reflect in the grand royal palaces, majestic forts and distinct culture and heritage of the city.
The major tourist attractions of the city are divided into Palaces & monuments, Temples & traditional bazaars, with rich culture of city life. Amber Fort, Nahargarh fort and Jaigarh fort are situated in outeride of city while City Palace where family of present king exists within the city. Hawa Mahal, Jantar Mantar, Albert Hall Museum, Pink city Bazar, Chokhidani tourist village, Birla Temple are places which attracts lots of tourist. Jaipur is also branded as shopper's paradise for popular items such as handmade cotton print material, silver jewelry, precious gemstones, bangles, and blue pottery etc.  
2. Buddhist Circuit (Lumbini- Bodhgaya- Sarnath-Kushinara-Rajgir-Nalanda)
Buddhism is one the widely venerate and major religions of the world. All the places which are associated with Lord Buddha are considered holy and places for worship in Buddhism. The most sacred places in Buddhism are the Lord Buddha's place of birth, place of enlightenment, place of his first sermon and place of nirvana. Hence, Buddhist circuits which are another massively visited destinations both by followers of Buddhism and general tourist includes several long and/or short distant circuits. 
Lumbini: Although birth place of Gautam Buddha is Lumbini, situated in Nepal (an UNESCO World Heritage site) but it is added in Buddhist circuit of India as this circuit will be not completed without covering birthplace. 
Sarnath: This holy place is situated about 10 km from Varanasi which is a famous cultural and religious destination. After achieving the enlightenment, it was the Sarnath where Lord Buddha established his sangha or disciples to promote his new doctrine and gave His first sermon.The other significant attractions at Sarnath are, Dhamekh stupa, Chaukhandi stupa, Mulagandha Kuti Vihara, Chinese Temple, Thai Temple and Museum of ASI which is housing several historical  artifacts along with the famous Lion Capital Pillar or the Ashoka pillar was erected by King Ashoka. 
Bodhgaya: this sacred place is located 10 km from Gaya in Bihar. This is one of the most visited Buddhist sites of the country as it was here under the Bodhi tree where Prince Siddhartha achieved enlightenment after meditating for 49 days and became Lord Buddha (the Enlightened One).  The key sites to visit at Bodhgaya are the Bodhi Tree, Mahabodhi Temple which is a UNESCO World Heritage Site, Vajrasana Throne donated by King Ashoka, Muchalinda Lake, Animesh Lochan Chaitya and some other holy trees like Ratnachankramana, Ratnagaraha, Ajapala Nigrodha and Rajyatna. Being a major Buddhist site various countries where Buddhism is a major religion like Myanmar, Sri Lanka, Japan, Thailand, China etc. has establishes monasteries and temples here which also attract visitors.
Rajgir: situated about 70 km from Bodhgaya, Rajgir another significant Buddhist site where  Lord Buddha stayed and preached his doctrine. He taught the precepts of Lotus Sutra and the Perfection of Wisdom Sutra near Gridhakuta Hill in Rajgir. Rajgir had also hosted the first Buddhist counci at the Saptaparni Caves on Vaibhar Hill. 
Nalanda: it is an excursion from Rajgir located around 14 km away. The teachings of Buddha were compiled after his death and preached in the council. The ruins of worldrenowned university of Nalanda are the key attraction.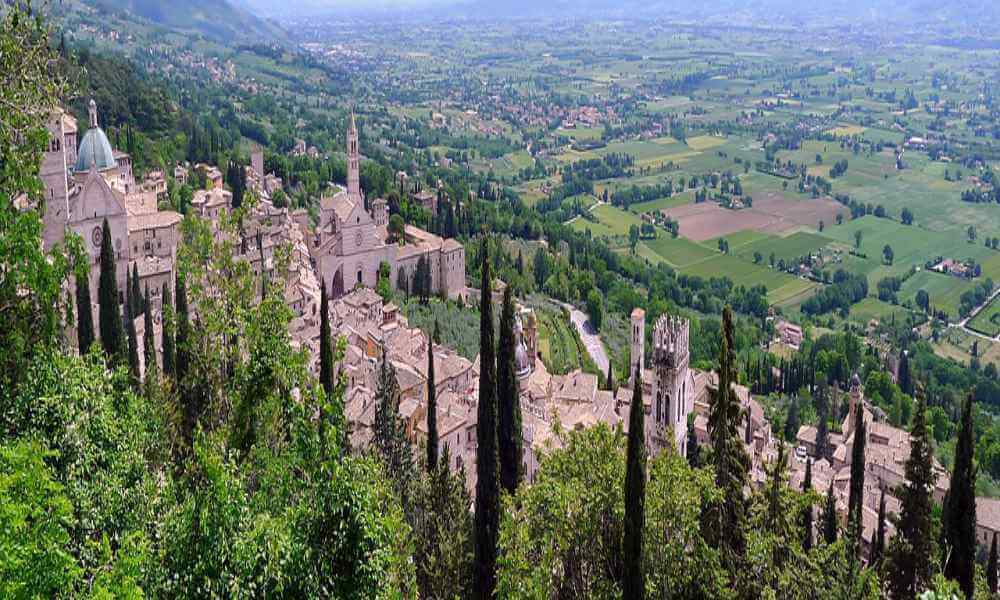 Patna: back in history called as Pataliputra, Patna is the capital city of Bihar, boasting for its glorious history and heritage.  It was an important center during the spread of Buddhism. The major sites to visit here are, Patna Museum which showcase a rich collection of Buddhist art and artifacts, Kumrahar an ancient site, Golghar, a granary constructed by John Garstin in 1786 after the famine of 1770. And Martyr's memorial dedicated to freedom fighters.   
Kushinagar: this sacred place is located in the Gorakhpur district. Lord Buddha attain
'Nirvana' Kushinagar. Major attractions to visit here are Mukatanabandhana Stupa and the reclining Buddha statue in red sandstone. Other attractions are Wat Thai Temple, Chinese Temple, Japanese Temple, Mahanirvana Temple, etc.
3. Golden Triangle of South India (Chennai, Kanchipuram and Mahabalipuram)
The southern part of India is replete with rich cultural and religious heritage and represents the glorious past of the country. One of the most visited tourist circuit of the southern India which offers an incredible experience of heritage sites, religious places, art and architecture. These three important cities (covers about 200 km) and well known tourism Destinations are situated in the Tamil Nadu state. 
Chennai: This capital city of Tamil Nadu, is among four biggest metropolitan cities in India. The city is home of splendid temples, incredible fortresses and monuments, shorelines and heritage sites. Some key attractions of the city are Kapaleeshwarar Temple (committed to Hindu Lord Shiva), Parthasarathy Temple (devoted to Hindu Lord Krishna), Snake Park (residence different types of reptiles including harmful and nontoxic snakes), Kalakshetra (found for established move, music and expressive arts), Marina Beach (the second biggest shoreline on the planet), Elliot Beach, Fort St George and Guindy National Park.
Mahabalipuram: Also known as Mamallapuram is located 58 km from Chennai. It is a one of the widely known historical destination, particularly in Southern India. It has several landmarks and sanctuaries most of which represents the Pallava culture and art. 
The most important sites to visit are the UNESCO declared World Heritage Sites Panch
Rathas, the rock-cut, and Shore Temple, Arjunas Penance and Varaha Cave Temple Kanchipuram: Kanchipuram is a temple town situated near Chennai. It is a highly venerated city with a huge number of grand Hindu temples and hence regarded as the religious capital of South India. It is one of the highest visited pilgrimage destination of South India. The major temples of the city can be classified in three broad categories; Vaishnava, Shiva and Devi Temples. Kailasnatha Temple (surrounded by 58 smaller shrines), Ekambareswara Temple (constructed originally by Pallavas) has a 16 pillared mandapa and included in 5 panchlinga shrines of Chennai), Vaikuntha Perumal temple (dedicated to Vishnu), Varadharaja Temple (Vishnu), Kamakshi Amman Temple (dedicated to Parvati), and Dhrmalingeswarar Temple are main shrines in Chennai. 
4. Bhubaneswar- Konark- Puri Circuit   (Golden Triangle of East)
Odisha is a beautiful, serene and splendid state in eastern India, boasting for its magnificent past vividly reflected in its architecture, monuments and heritage sites and sublime natural beauty. The circuit of these three most celebrated cities of Odisha offers a complete experience of diverse attractions of the state in an essence. The circuit includes pilgrimage centers, monuments, natural sites (shoreline, lake,hills, wildlife) and cultural attractions.  
Bhubaneswar: this capital city of Odisha is a famous tourist destination and pilgrimage center. It offers some of the splendid temple architecture which are the key tourist attractions of the city like Lingaraj Temple (11th cen., 55 m high, dedicated to King of Linga .i.e Shiva, also known as Tribhuvaneshwar), Mukteswar Temple (10th cen. Shiva temple, famous for its decorative toran), Raja Rani Temple (renowned for its fine sculpture of dikpals),  Parsurameswar Temple, Brahmeswar Temple, and many others. Some wonderful attractions in surrounding areas include Nanda Kanan Zoo, Dhauli Stupa, Ekamra Kannan, caves of Udaigiri and Khandagiri.  
Konark: Konark internationally renownedfor the great Sun Temple which is declared as the World Heritage Site by UNESCO for its exceptional architecture and historic significance. The other key attraction of Konark is scenic Chandrabhaga beach.  

Puri: Puri is one among the four most sacred pilgrimage destinations for Hindus  in India (Char Dham) dominated by towering Sri Jagannath Temple. Jagannath Temple was built by King Ananthvarman in 12th cen. is abode of Jagannth, Balbhadra and Subhadra.
Gundicha Temple, Puri Beach are the major attractions of the city.
5. Backwater Circuit (Kochi-Alleppey-Kumarakom)
Kerala, renowned as God's Own Country is one of the highly admired and visited states of the country by international and domestic tourists for its exceptional natural beauty. Blessed with abundant natural assts like hill-stations, tea gardens, beaches, landscape Kerala is best known for its backwaters. This circuit provides a wonderful experience of backwater and natural beauty.   
Kochi: Kochi, earlier known as Chochin is Kerala main trading centre for spices and seafood. Kocchi is in fact collection of narrow islands and peninsulas. It is one of the finest natural harbors in India and hence regarded as the 'Queen of Arabian Sea'. Kochi is 8 km away from Ernakulam. The town possesses some beautiful impressions of the foreign heritage which was left by Dutch, Portuguese, Arabs, Chinese and the British visitors in past days. 
Mattancherry and Fort Kocchi is all time attraction with their blend of Dutch, portguese and English bungalows. The India's oldest synagogue is Paradesi synagogue which is situated in the heart of Jews town. St. Francis Church, Willingdon Island, Boghatty Island Ernakulam are other important attractions of Kochhi.
Alleppey: Also known as Alappuzha this district is surrounded by water bodies which are connected to each other through the canals. Alleppy is reputed for the Houseboats and cruise voyage in Backwater.  The sail passing through the scenic villages, paddy fields and fishing areas offers the unparalleled experience of nature's marvel.  Kumarakom: Kumarakom is a little hamlet with beautiful landscape and rare flora and fauna situated near the Vembanad Lake. It is a beautiful serene destination for experiencing backwaters, tasty coconut water, authentic Kerala traditional food and experiencing the warmth of fresh air. The Kumarakom Bird sanctuary is the prime attraction, spreading over 14 acres, it is the home of some rare birds including wild duck, teal, egrets, herons, cuckoo, waterfowl, darters and also migratory birds.