Walking tour is a tour to a historical site, monuments, and cultural places undertaken on foot.  It is fro few hours only. In a longer walking tour, we can cover number of places. Walking Tour is mostly organized for over crossed places, monuments, wildlife etc.  This kind of tour can be led by a tour guide or tour escort.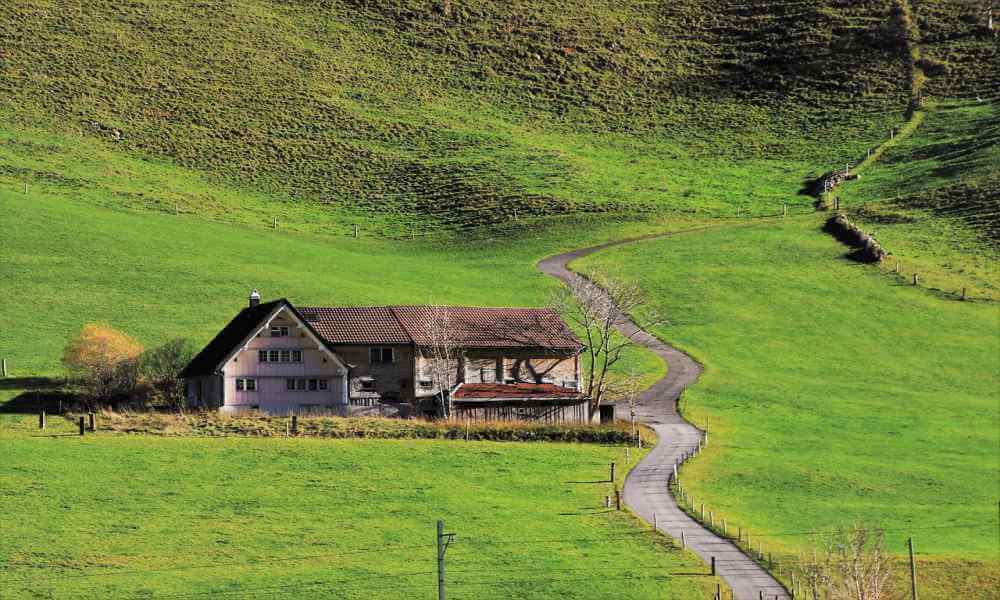 Walking tours
Walking tours depends on the type of activity and purpose of tour. Tourist must keep cap, hat, water bottle, binocular, torch etc. It may also be the part of adventure. Like: if you are going for any activity you have to walk for few kilometers. Person must have good health, physique for walking tour. 
Now days, people are using walky talky equipments to get in touch with the group. It is most common at heritage sites. Like: Heritage walks, City walk, Walk to ruined city.  19.3History of walking tours
We all know that people going to religious places were going there on foot.  Probably, Fah Yan, Huen Sung, Ibn Batuta covered there major part of journey as a walking tour. They wrote a good coverage and experience of their journey.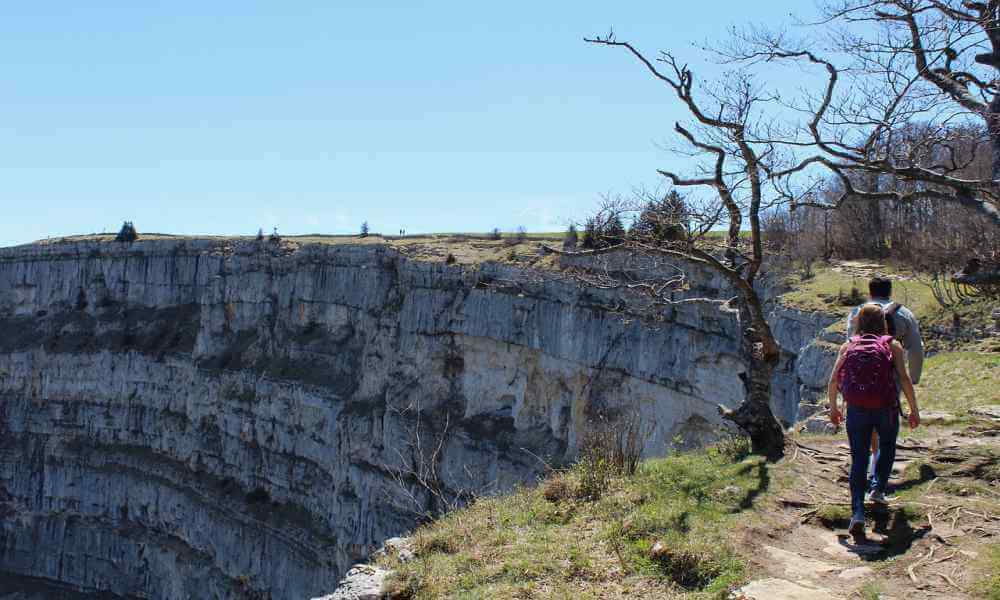 i. Mountain or Hill walking
Hill or mountain walking is little bit different than walking in an old city. During hill or mountain walking one must be careful and not walk very speedily. Keep him or her balanced. On slope while ascending lean down forward. You must wear good quality shoes with rubber soul. Have idea about common health related problems during mountaineering like: hypothermia, snow frost and snow bite. Mountain walking serves the purpose of acclimatization also. It gives you pleasure to see and enjoy the nature. Normally, mountain walking tours are part of adventure tour. Keep hill walking check list. 
ii. Nature walk
The Nature walk is systematic walking in natural trails. It is in a cool, calm and serene area. No vehicles no pollution. During nature walk, we must keep certain things in mind. Do some introspection. See the nature and wildlife. It can increase your ability to concentrate and focus. Listen to the voice of birds and insects. Do not go alone. Be a part of small groups and remain silent. Talking makes difficult to tune with the nature. Keep the camera and encourage children to take photographs of birds and species. Later they can identify them. Take time to see under rocks and indentify insects. Bring a good guide to tell you about the flora fauna, birds, insects, animals. 
iii. Walk to ruined city
Walk in the ruined city takes you to the golden past. During the walk, you can see ruins of lost city or fort. Tughlaqabad walk is a ruined city walk. Tughlaqabad was the third city of Delhi. Tughlaqabad fort was the dream project of Ghiyas-ud-din Tughlaq. He was the founder of Tughlaqabad dynasty. It is a 2 hours walk. His story is also associated with the great Sufi Saint Hazrat Nizam-ud-din Auliya. Here you can see engineering skills, a lost grandeur of the past.
Places for walking tours
Heritage 
Museum
Forts and Palaces
Gardens
Monuments
Natural trails
Village tours
Shopping 
Visiting nearby places
Walking tour products
Heritage walk: Heritage walks can be organized in Old Delhi, Agra, Gwalior, Rajasthan, Hyderabad,   
Nature walk: There are many options for nature walk all over the world. In India, nature walk can be organized in Hardwar, Rishikesh, Manali, Shimla, Nainital, Almora, Dehradun, Paudi, Munsiyari ( in Uttarakhand), Kinnaur, Puduchery, Rameswaram, Goa, Pachagani ( in Maharashtra), Sirpur ( in Chhattisgarh), Khandala, Chikaladara in Maharashtra, Ajanta in Maharashtra.
Coastal Walk: Coastal walks are relaxing and gives you stunning view of the sea shore. Few selected coastal walks are: White heaven Cumbria in England, Craster in Northumberland, UK, Old Harry Rocks in UK, Sandwud Bay in Scotland, Causeway Coast way in Northern Ireland, Norfolk Coast path in England, Bullers of Buchan in Scotland. In India, coastal walk can be developed from Chandrabhaga (Moonshaped beach near Konark, Odisha, India. It is near Konark Temples) to Puri. There is a temple, Cashew nut trees on the way. Marine drive Mumbai also offers good walking tour. 
Benefits of walking tours
There are many benefits of walking tours to various destinations. Here, we will discuss benefits of walking tours. 
It is simple in nature. Pre-tour arrangements are easy to make. Your dependency is less in walking tour. There is no need of coach, driver, and other staff.  Normally, tour guide accompany the group. But, tourist may also go without guide. Tour guides help in managing the tour successfully in less time. It is more organized and planned with the tour guide. 
Walking tours are cost effective. Tourists have to pay less. He can devote more time. It s' per person cost is less. 
Good for less number of persons. 
When there is a small group walking tour can be organized.  Each and every person can be addressed in walking tour. Tour guide can stop at many places and address he group, otherwise it is not possible in case of coach tour. It is difficult to stand up and talk to group while moving in the coach. Everything passes very fast in coach tour, so tourists cannot pay much attention.   
It is easier to organize. Even freelancers can come out with the new walking tour products. They  can educate different segments of tourists, FITs, small groups, college/ school students.   
Tourists can see every point with the close view and pay attention to it.
Satisfaction level in high in walking tours.  
Problems in walking tour
There are many problems also. Main problems are:-
Traffic 
Many places have traffic jam and traffic is uncontrolled. Here, tourists find it difficult to cross the road. So, it is difficult to organize walk for a large group like 50 people in one go. 
Pollution is becoming a serious problem day by day. Many people do not find it healthy to walk in over crossed places full of vehicles and smoke coming out of vehicle creates suffocation. 
Weather conditions are harsh in our country especially during summers i.e. in May and June. We have small duration for walks especially in winters. 
For many, it may be unhygienic to walk in narrow lanes having open sewage, garbage dumps. Walks are organized in old cities and these areas have problem for hygiene conscious tourists. Government of India is working relentlessly on this issue. People are also now area about the hygiene. 
Noise is a common problem in many places. In the heavy noise of loud speakers, sometimes, it is difficult to take a group and show them places. 
A tour guide must alert group members about pick pocketing, chain snatching, mobile snatching etc. before taking them on walking tours in old cities or over crowded place.
Limitations of a walking tour
Walking tours are good, as it is nature, eco-friendly. It gives better insight into the place to the tourists. Tourists are able to see each and every detail of the place. It is not like point to point travel, where a tourist misses out on the way things. It rejuvenates the tourists more. But, there are few limitations also. These limitations are:-
It requires more time. We can cover fewer attractions in more time.  
By walking, you cannot cover more distance. Normally, attractions are located at some distance and tourists find it difficult to walk. 
Walking tours are meant for young tourists. Senior citizens may find it difficult to travel place to place. 
I know few places where it is difficult to walk due to unsafely, stray animals, garbage heaps, open sewer line etc. It creates bad image of the country. Although, government is working hard to encourage people about cleanliness and hygiene.   (v)    Culture constraints 
Sometimes, tourists' attire irritates locals. It is a matter of cultural conflict between them. 
There are many localities in Old Delhi, old Bhopal, Old city of Hyderabad where you cannot stop at one place with 25 people without obstructing traffic. In such cases it is difficult to carry the whole group. 
  Traffic is an important limitation in a walking tour. Many times, tourists feel unsafe due to uncontrolled traffic in old lane of cities.