Holy Fairs, Festivals, Rivers & Traditions: In India various religions and cultures are there. Various fairs, festivals and traditions are followed by different religions all over India. Every religion follow a different tradition. Below are the list of famous festival, fairs, rivers and traditions.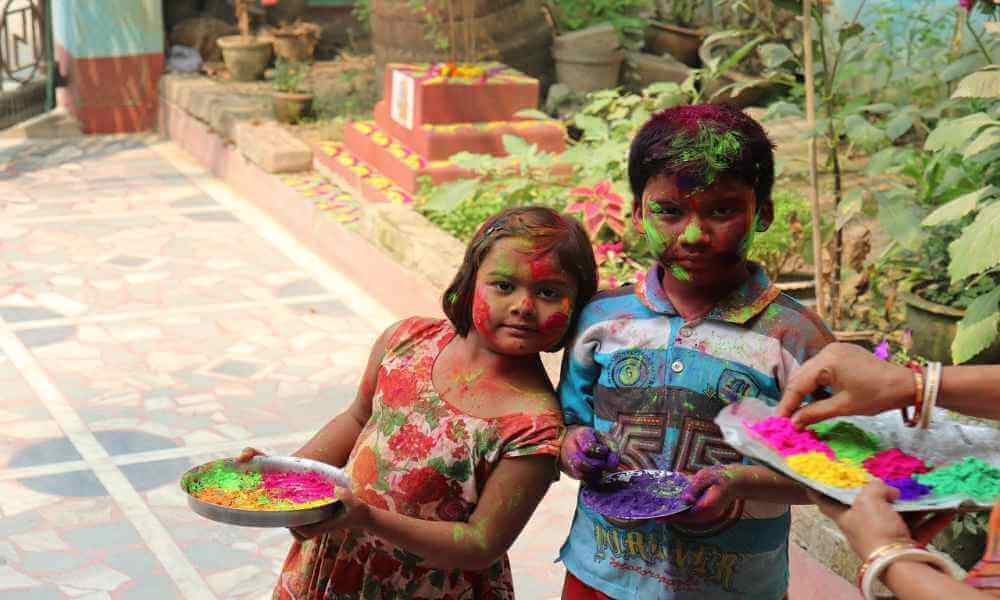 Holy fairs and festivals
There is tradition of fares in India. These are:-
Kumbha at Ujjain, Nasik, Hardwar and Allahabad
Kartik Mela, Ujjain
Holi in Barsana
Dussherra at Mysore and Kullu
Janmastami in Mathura
Chhat puja in Bihar
Onam in Kerala
Bihu in Assam
Baisakhi Mela in Punjab
Eid Milan in Delhi
Charismas in Goa
Guru Poornima in Mathura
Kartik mela  in Ujjain
 Traditions 
A tour guide must have good idea about religious traditions and rituals of India. 
Kawad Yatra 
People carry holy water collected from Ganga and they travel all the way on foot to the Shiva temple. They follow strict norms during Yatra.  They do not put holy water on the floor till it is offered to the deity. 
2. Amarnath Yatra
People travel from many places to Amarnath with chanting of har har Mahadev. It is about 45 kilometers walk in Jammu and Kashmere.
3. Vaishno Devi Yatra
People travel on foot from Katra to Vaishno Devi shrine and Bhairav Mandir. It takes about 6-7 hours.  Kailash Manasarovar Yatra. Kailash Manasarovar is located on Himalayas. Pilgrims has to register for this yatra and go for medical checkup. 
Holy rivers 
Rivers play important role in the daily lives of people of India. Our life flow with the water of rivers. There are many holy rivers in India. Rivers are deeply associated with culture, economy and spirituality. Ganga is the main river, which is treated very sacred by Hindus. Holy rivers are Ganga, Yamuna, Saraswati, Narmada, Satluj, Chenav, Sakhi River (Gujrat), Gomti, Ghanghra, Son, Gandak, Kosi, Brahmaputra.