Tour Operators are persons or organisation which organised and sells travel like air, railway ticket, transport and accommodation to a tourist. Moreover, a travel agent is a form of business that sells travel related products and services, particularly package tour to the tourists on behalf of travel suppliers such as airline, hotels, tour operator, cruise liners and other travel vendors.
Several travel agencies are specialized in commercial and business travelers while some agencies have setup separate departments dedicated to a separate sector. Several travel agencies serve as general sales agent for larger and foreign travel agencies or companies. A travel agent plays a significant role which converts a countries attractions, accessibility, amenities into saleable goods commodities and promotes, markets, and convince to buyers. Thus, the place of a travel agent is very prominent among the other types of intermediary operations involved in the provisioning and selling of travel products and travel services.
Travel agent: 
Travel agents is defined as   an individual, a firm or company who makes arrangements on behalf of tourists in respect of travel tickets, travel documents-VISA, transportation, accommodation, entertainment, insurance, foreign currency and other travel services from the principal suppliers and sells to the prospective tourists. Thus, the definition clearly identifies that a travel agent/ travel agency is a business may be small or big that sells travel related products and services to end-user customers on behalf of third party travel suppliers/ vendors, such as airlines, hotels and cruise lines. Generally, the clients of travel agencies include tourists and business travellers.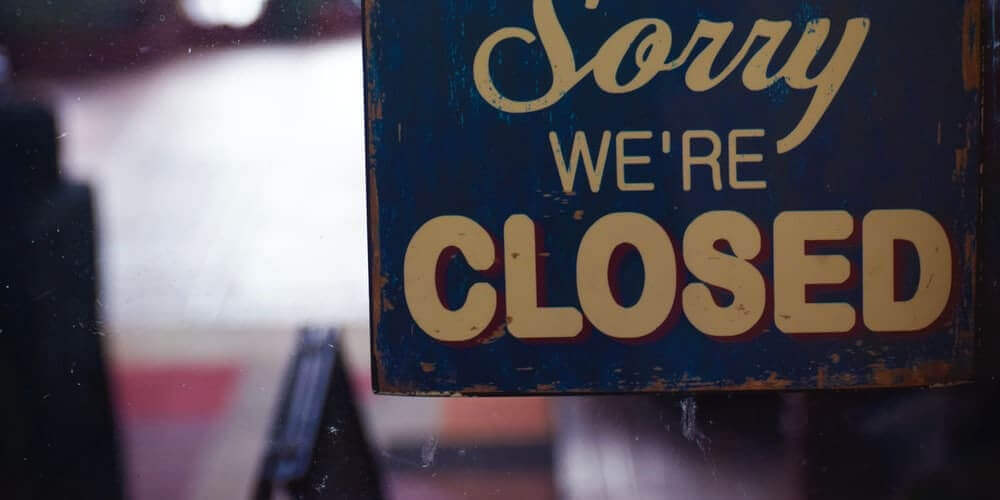 Tour Operator:  
The term tour operator is used to define the large scale operation in the travel intermediary's process. Thus, 'tour operators' can be wholesaler, and or retailer depending upon market size and organizational structure. Thomas Cook, Thomson, American Express, Cox & Kings, Kuoni, Thomas Bennett are good examples of a dual travel organization.  In the Indian tour operation market most tour operators are the outgrowth of successful retail travel agencies in their own travel markets. A Tour operator is defined as an organization/ firm/ company who package the travel to and from a destination along with complete ground services like accommodation, local sightseeing, local cultural fairs / festivals etc. Interestingly, they provide these services themselves as some of the ingredients of tour package they their own or they arrange these ingredients from different destination operators.       
 Generally, the industry practices indicates that a tour operator is a firm /company which specializes in the developing, planning and actual operation of pre-paid, pre-planned holidays and makes these available for tourists either directly or through the  middlemen. In most of the advertisements in the newspapers, magazines and others we have seen regarding five days/four nights along with tour itinerary and price per PAX.   For example, one week in Kerala  5000 Rs. (500 Rs. worth healthcare coupons free or ten days in Goa—heavy off season discounts, beaches, music and other services for Rs. 40000 inclusive meals per PAX etc.  There are numerous offers like this in the newspapers and magazines. Generally, these offers of package tours are available for both individuals as well as groups.  Now the question is that we have ever paid any attention to these offers that who have packages such tours and why? Or how they are packaged   and marketed these products/ services to general public?  Some people arrange these products/ services by their own and some approach the professional organizers to arrangement on their behalf.  When we arrange travel services/ product by own definitely this is a time consuming process. On the other hand there are many people who don't want to bother themselves about arranging, planning and organizing their own journeys rather they want this to done by someone professional expertise.  It is the tour operator who packages all attractions of a destination into one composite product and retails it through the travel agents or directly to the tourists. He creates the demand, travel, market and image of the destination. Today, many tourists buy these package tours as per their interests, priorities and budget at a price that is pre-determined. The complete holiday package tour includes travels (air/surface), accommodation, sightseeing, insurance, currency, escort/guide and so on. The person who puts together all these aspects into a package is known as the Tour Operator.
 Practically, a tour operator is a firm/ company who provides travel information, plans, organises and coordinates travel related services/ products with various ground operators to create a tour package. At the same time tour operator also ensures smooth conduct and operation of the package tour due to this professional work a tour operator is also called a Tour/Travel consultant or Tour Coordinator. The tour Operator may or may not necessarily have any product of his own but act as an intermediary for different travel vendors to tailor a package to meet the varied needs of a traveller. In fact, a tour operator plays a pivotal role in organizing, explorations, research expeditions, planning and operation a tour package. We must appreciate here that tour operations originated ever since people wanted to explore new areas/ destinations, go on pilgrimage / religious or trade expeditions, individually or in groups. 
 Definition of a travel agent and Tour operator 
•  The American Society of Travel Agents (ASTA) defines the travel agent as follows: "An agent is a person who undertakes a job for another person, who is the 'principal'. The principal in such a relationship not only sets the goals of the job, such as selling tickets, but also may control the means and manner in which the job is done".
•  According to Airlines Reporting Corporation (1987), "a retail travel agent is defined as a business that performs the basic functions : quoting fares and rates, makes reservations, arranges travel tickets, books rooms, arranges travel documents, and acts on the behalf of tourism vendors."
•  Joel M. Abels, (1985) "A travel agent is an individual who, based on recognized industry standards of expertise and experience, is deemed qualified by travel agent peers and by travel principals to offer and sell travel arrangements and services to the general public".
• Aryear Gregory (1985), "The tour operator is the architect/manufacturer who assembles the tour ingredients and creates travel, creates a market, creates lead and creates an annuity by having satisfied clients who return year after year". 
•  James M. Poynter (1993) defines, "tour operator is one who has the responsibility of putting the tour ingredients together, marketing it, making reservations, handling all financial and accounting aspects, and selecting as well as managing tour managers".
•   Mohinder Chand (2006). " a tour operator is an organization which conceives idea of tourism product and converts this idea into realities by repeating tourists again and again".
Difference between Travel Agent and Tour Operator
     Historically, the tour operator has mostly emerged from retail travel agency. However, today a clear distinction must be made between a travel agency and a tour operator.
Essentially a travel agent is a retailer and tour operator is a wholesaler. The travel agent is a retailer because he sells the travel services to the final consumers i.e. the tourists directly.
But unlike the travel agency, the tour operator is a manufacturer of the tourism product. He plans, organises, sells and conducts the tours. He acts as a wholesaler also sometimes because he has to engage travel agents as middleman to sell his package tours in different territories. The Figure 1.1 makes amply clear the flow of travel services from suppliers to the tourists. Moreover, the role of travel agent and tour operator in the tourism market is well defined. In fact, due to strategic alliances and world integration this distinction is meaningless as both are performing similar functions. 
The main difference as: 
•       Travel agents usually sell to end-users   on behalf of travel vendors.   
•       Tour operators plan almost each and everything related with tour package.  
•       Tour operators are specialized in dealing with specially one country/ one destination at a time. But there's no specialization in the case of a travel agent.
•       Most of the cases some travel agents work directly with tour operators and provide the tour operators with the information of clients.
•       Travel agent gets permit to work from the respective tour operator either private or public while tour operator acquires license from the Ministry of Tourism.
•       Becoming a travel agent doesn't require so much time/ money as compared to the tour operator.  
•       Tour operator is directly responsible to the regulatory authorities while travel agent is first responsible to the clients and then to the tour operator.
•       The main source of income of travel agent is commission and other reserves while a tour operator earned profit by providing services/ products to the clients and he also earned commission from the different travel vendors like hoteliers, transporters, airlines, cruise companies and destination companies etc.
IMPORTANCE AND FUTURE OF TRAVEL AGENT AND TOUR OPERATOR  
    Over the years, the role and contribution of travel agents and tour operators have been changed. In the beginning travel agent were 'mom and pop' organisations but today they are more professional and operating a large scale.  Inbound travel has been dramatically hit by introduction of VISA on Arrival and different promotional measures adopted by the Indian government like Incredible India   In fact; all forecasts are that travel between countries will continue to enjoy substantial growth through the 21st century. Thus, tourism between different countries has shown tremendous growth during 2016-2017 and India is no exception in this context.   Recent figures from the Ministry of  Tourism , Government of India have shown that whereas the overall number of domestic holidays increased by 20% between 2000 and 2016,   the domestic market will grow by 20% in the five years to 2017 and this  is  good news for the  tour operation industry. Outbound travel has, of course, enjoyed continuous growth since the advent of overseas package holidays in the 1990s. Whilst the outbound package market has in recent years increased at approximately 10 million holidays each year, independent holidays taken abroad are still growing strongly, and ensure that the overall outbound market continues to grow each year( Ministry of Tourism, GOI, 2016).  
     The following points are clearly described the role and contribution of travel agent and tour operation business in India:   
· Travel Information:   
   Travel information is first and foremost activity of a tour operator. Today, most of the tour operators have developed an internet presence by posting a website, with detailed travel information. Moreover, use of technology has become vital for all travel companies. Most of the travel companies hired specially technology firms to maintain their website and upload latest travel information. Moreover, these companies use travel service distribution companies who operate Global Distribution Systems (GDS), such as  Sabre Holdings , Amadeus , Galileo  and World span to provide up to and minute detailed information on tens of thousands of flight, hotel,  transporters, car rental and others related with tourism services including package tours .
• Tourist Publicity Material: 
    Tour operators produce huge tourism related material to attract and motive the tourists.     Moreover, travel agents and tour operators brought out a range of publicity material including shell folders on adventure, wildlife, tourist resources of South India Rajasthan and other states including tourist map and trekking maps of Himalayas. It also produced a general India brochure and those on various states and tourist destination in India. Thus, they are exploring India at global level. 
• Promotion of Tourism: 
       Many tour operators and travel agents in collaboration with central or states governments have launched major campaign on "Tourism Environment / Awareness". These campaigns are being released in all leading magazines across the country in Hindi, English and other Indian languages. The themes of the campaigns are "We can and we will keep India beautiful". Besides, the department also launches advertising campaigns to promote lesser known bill resorts called "Holiday Campaign"; to promote Orissa and a campaign to promote Andaman and Nicobar and Lakshadweep Islands.
• Tourism development   Planning:  
       Since tour operators play a pivotal role in tourism industry. They are actively involved and participate in tourism developmental processes and tourism policy formulation in the respective areas.  Every state in India has recognized that tourism has a vast potential for development in the country. Appreciating this potential Government has accorded the status of an industry to tourism.  Government has also extended various financial and non-financial incentives to tourism industry to motivate the tourism players.  Private sector investment has encouraged in developing tourism and public sector investment should be focused only on development of support infrastructure. Thus, travel agent and tour operators are  focusing on the following states so that tourism may developed  in a planned and systematic manners  such as states of Uttaranchal, Himachal Pradesh, Uttar Pradesh, Haryana, Meghalaya, Andhra Pradesh, Kerala, Arunachal Pradesh, Tamil Nadu, Bihar, Tripura, Manipur, Assam, Karnataka and Union Territories of Andaman arid Nicobar and Lakshadweep etc.
• Promotion of Wildlife Tourism: 
      To promote wildlife tourism, facilities are provided in the form of Forest Lodges and transport within the sanctuaries / national parks: Forest Lodges at Enjal (Gujarat), Manas (Assam), Dhangari (UP) and Parambikulam (Kerala) is in progress. The work of Forest Lodges Betla (Bihar) Simlipal (Orissa), Desert National Park, Ranthambhor, Ranakpur (Rajasthan). The tour operators are adding these destinations in their itineraries so that special interest tourism may be promoted. 
• Tourist arrivals and Foreign exchange earnings: 
     As per Government reports, the year 2016 has been a highly successful year so far as tourism in India is concerned. For the third successive year, India witnessed a positive growth in foreign tourist arrivals. Today, tour operator have been recognised as a vital component of travel and tourism industry and have become an integral part of this industry at global. They Account for more than 90% of international and 75% of domestic tourist traffic. Further, more than 70% of all travel agency revenues are derived from the business travel. Most travel agencies sell both commercial and leisure travel but there is many travel agencies which only specialize in one sector or the other. It is also appreciated that more than 50% tourists are coming through the travel agency and contributing huge foreign exchange to the country.
• Development of New Products:  
      Various strategies have been formulated and implemented for tourism to meet the diverse needs of the tourists. Such as cultural  tourism,   wildlife tourism, sports tourism, social tourism, mountains and beach tourism, promotion of fairs and festivals,  and  leisure tourism and development of travel circuits.
• Employment generation Promotional:  
       Travel agent and tour operators are the major players in the tourism industry. In fact, most of the tourism management students are employed in this vital sector of tourism industry.  More the 25 million people are working directly or indirectly in this sector. Event many tourism management students are establishing their own ventures. This is also helps the students to enter into their own business enterprises. 
• Analysis of potential Tourism markets:  
     Most of the tour operators conduct market analysis and accordingly develop product. In fact, tour operators / travel agencies analysed tourism market potentials' produce modified products based on the existing products and use technologies and skills. They identify potential of both domestic and foreign customer groups with description relevant characteristics like age, income, preferences and influencing factors on future demand. They also identify the unique selling point along with description of wanted characteristics product by the tourists.
      Thus, by 2020, the government of India expects travel and tourism to contribute Rs8, 500 billion to GDP, almost four times the value in 2010. With successive governments committed to reform, a strong manufacturing sector and a private sector that already has a critical mass that is needed to drive growth, it is unlikely that the strong growth in GDP is likely to be reversed ( Ministry of Tourism, GOI, 2017).