Indigenous Tourism (Global Prospective)
In global context, Indigenous groups are said to be the people who comes under International legislations and are significantly known as protected groups. The major task for the global tourism community is to protect the identity of these people through various sustainable practices. Globally the important indigenous groups are the people of Australia and Canada.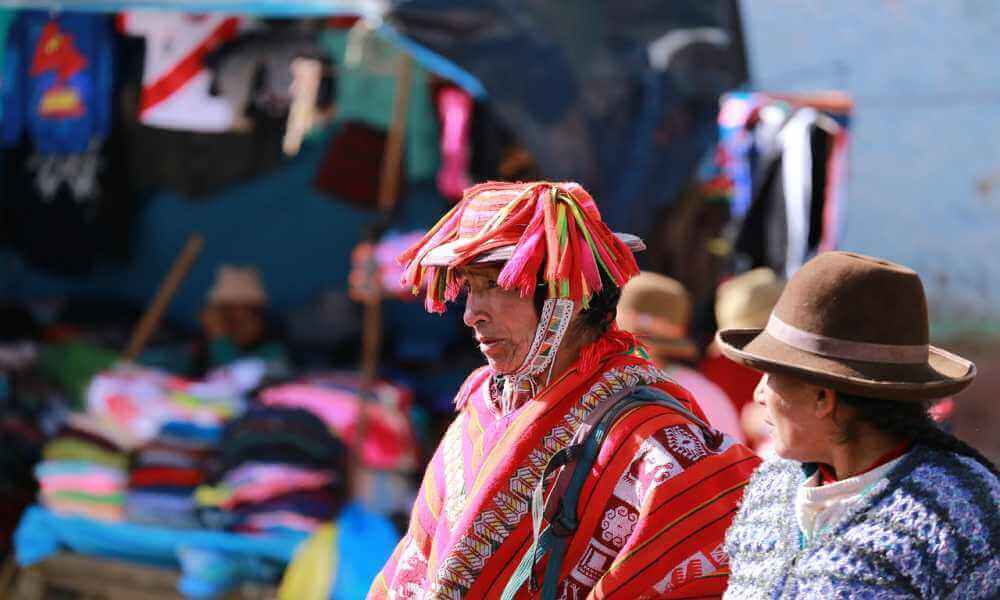 Indigenous Groups (Indian Prospective)
Constitution of India has defined Indigenous Groups as Schedule Tribes. Various leading tribes in terms of population in India are Gonds living in central India (Madhya Pradesh, Maharashtra and Andhra Pradesh), Bhils living in western India (Rajasthan and Gujarat) and Santals living in eastern India (Bihar, Orissa and West Bengal). These groups vary amongst each other in terms of way of living, food and culture. Te tiniest tribal community in India belongs to Andamanes. They are the weakest tribes economically and socially in India. They are said to be the first tribes or population in India. The Britishers used to call them as aborigines which are fully accepted by most of the Indians who believes them to be the race of Aryans and Dravidians. Majority of Indians have the perception about aboriginals that they have their own lifestyle and way of living and are completely isolated from the developed world. Before the advent of cast system Indians were highly mixed with indigenous groups but due the arrival of cast system there was a decline. The late Prime Minister of India, Jawaharlal Nehru once stated that this community should be looked with empathy and they should get all the facilities and dues which they deserve.
Sub sets of Indigenous tourism:
Rural tourism: Various forms of niche tourism are been included in rural tourism viz a viz creative and industrial tourism. Rural tourism in a big way is an important form to promote the indigenous groups. Various traditions, festivals, rituals, principles and way of living are being promoted in this form of tourism.
Heritage Tourism: Heritage tourism affects indigenous people due to the tourists visiting their land and exploring their culture. As indigenous people are not part of the majority or the power in the country, they are not benefiting from tourism as much as they should. For example, in Mexico, tourism has increased due to the anticipated end of the Mayan Calendar. However, the indigenous Maya do not benefit from the increase in traffic through the ruins and other cultural sites.
Eco-tourism: Protecting natural habitat and conserving the natural resources is the need of the hour and those places where indigenous groups are residing should be preserved through various sustainable practices and by following community based tourism. It is very important to involve local community in performing any activity around that area; hence ecotourism plays a very vital role in the development of infrastructure, health management, education systems etc.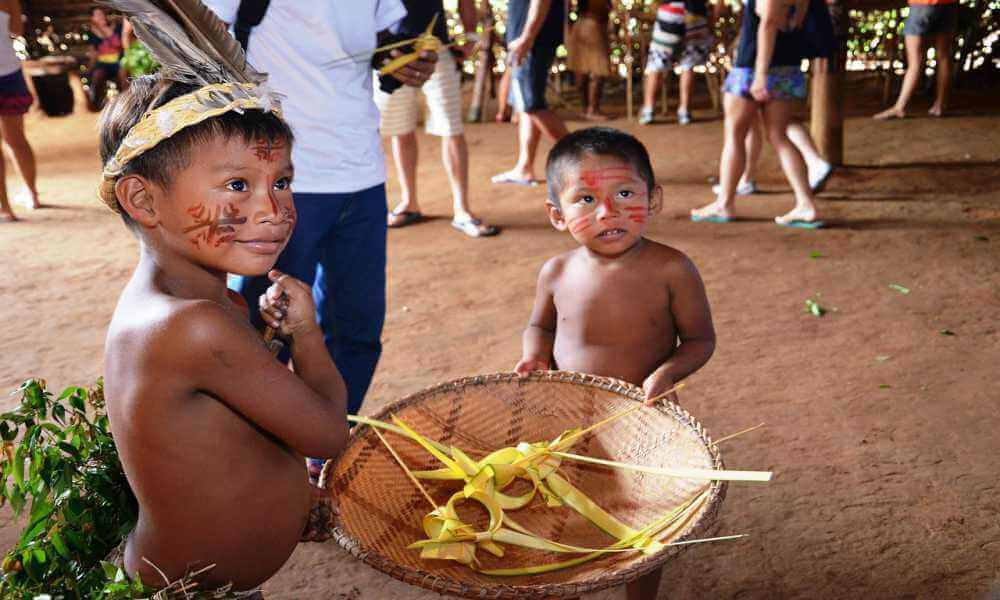 Importance of Indigenous tourism
It generally includes communication with local people, culture and their traditions. These days tourists are diverting more towards the unique forms of tourism and indigenous tourism is the  most preferred choice, tourists are now wanted to get themselves involve and mix up with various cultures and traditions around the world, hence aboriginal and indigenous tourism plays a very vital role in increasing the economy and development of tourism sector. 
Most of the tourism players have now understood the wide importance of indigenous tourism. Indigenous tourism increases the charm of a destination by presenting a unique culture and tradition. Many international tourism organizations and travel agencies are these days promoting itineraries related to aboriginal and Indigenous tourism. Ex Tourism Secretary of India, Mr. Banerjee once place on record that tourism increases the sustainability of environment and bring together various cultures and traditions.
Tourism could become the most important tool for promoting various cultures and traditions and bringing these together on a common platform. Especially indigenous tourism can pave the way to showcase the unique culture and traditions of these groups which would directly help in the overall development of these groups. Tourism can be said as the savior of so many indigenous communities and most of the groups belonging to aboriginal indigenous communities have realized the significance of tourism and activities related to it. 
Still many indigenous groups still have not able to adopt the tourism practices and suffering from the ill effects of tourism.
Pros and Cons of Tourism on Indigenous Community

All the major tourism players are involving the local community for the various tourism activities and indirectly giving employment to the local people.
Tourism is playing a big role in increasing the economy of indigenous groups, but it has created a dispute between different indigenous communities
Due to the swift growth of tourism industry and its contribution towards the indigenous community more and more people from local community are leaving their shelters for the jobs (Drumm, 1991).
Children are getting attracted towards the western lifestyle which is affecting the indigenous group in a big way.
Lack of social ethics by the tourists is damaging the indigenous groups for example nude bathing and smoking kind of activities performed by the tourists.
Involvement of tourists and local community in a romantic way is an also a serious matter of concern for indigenous groups (Drumm, 1991). 
Negative effects of indigenous tourism:
Along with the benefits of tourism it also brings few demerits of tourism activities inside aboriginal cultures one of the most important aspects is tourism affecting the culture and tradition of aboriginal people in a big way. Let's discuss a case study which would give a better idea about this situation.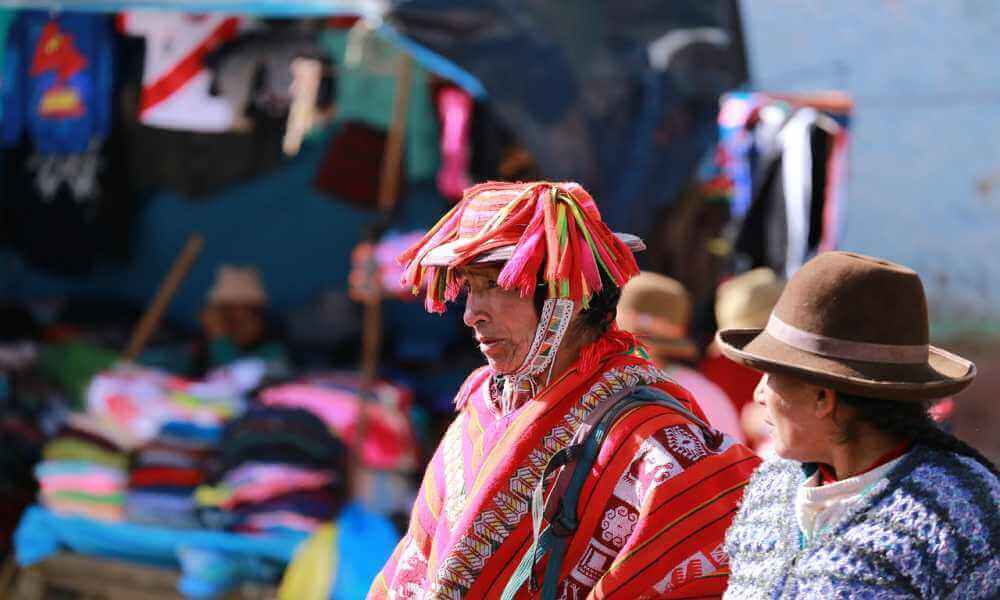 Various ill effects of indigenous tourism:
Thoughtless tourists activities have contributed a lot towards damaging the indigenous culture and community, various aftereffects are:

Cultural fright, 

Misuse of assets

Objectification, 

Dishonor, 

Distress of culture 

Increase of tribal conflicts

Various tourism organizations work on the philosophy of unconscious business management like the ideology of unique selling Point to operate the business resulting in deteriorating of the culture and traditions of the local community
Remedies:
All the tourism activities should be responsible in nature and should not cause any bad effect on the community as well as the ethical and cultural sympathy should be taken into account

Tourists should be responsible in nature and must be guided by the authorities about do's and don'ts whenever they communicating with local communities.

Standard operating procedures and proper code of conduct should be formed by the government authorities for tourists entering in the local community.

Aboriginal and indigenous communities should be sympathized time to time and proper attention should be given to their needs.

Rules should also define the role of travel agencies and enterprises and how they can participate in tribal tourism activities. In addition, any tourism activity in the native and protected areas must be monitored and sanctioned by a team of professionals who will assess the risks of the same.

Proper rules should be formulated by various travel agencies for participating in the tourist activities.

Proper risk management should be inculcated and protected areas and other places should not be misused.
Positive effects of Indigenous Tourism
Linkage between Indigenous and Cultural tourism- A case of Nagaland
Nagaland is famous for its unique culture and tradition and at the same time it is famous for its tribal tourism. This state is promoting Indigenous tourism in a very positive way without compromising on the standards of indigenous groups. Very famous festival called Hornbill festival is being celebrated in Nagaland which is promoting the indigenous tourism in best possible manner. It is usually held in the month of December, tourists from every part of the world visit this place to experience the festival. This festival is very unique in its own ways as tourist's gets access to the sensitive areas and no compromise on the local culture and traditions.
Apart from this festival, there are so many other festivals being celebrated in India which are promoting indigenous tourism in a positive manner like
Daman and Diu festival
Various festivals of Maharashtra and Odisha (Responsible tourism)
There are currently various initiatives have been taken up by various international organizations to protect the identity of indigenous peoples and at the same time to promote indigenous tourism for the well-being of this unique community.
Various initiatives:
Tourism has become the strongest tool for restoring, protecting and promoting indigenous cultures; it can also weaken and demolish these cultures when they are poorly developed. The Larrakia Declaration (2012) made six principles to inspire collaboration between the tourism industry and indigenous people's that support community empowerment and the well-being of the economy, environment and local culture
 PATA in 2015 conducted a research on these communities and it was related to the human rights associated with them, WINTA also participated in this initiative. The key development in this research was to improve and strongly built the indigenous culture and takes them forward towards the path of prosperity and growth. Various principles formed during the Larrakia Declaration were also taken into account.