As the name already suggests, "dark tourism" is related to the activity of tourist, which is stimulated by an enthusiasm in the more somber facets of human reality (Smith et al., 2010).Dark Tourism is that tourism which involves visiting to places which have some events related to death, disaster, violence, massacre etc. (Sharpley and Stone, 2009).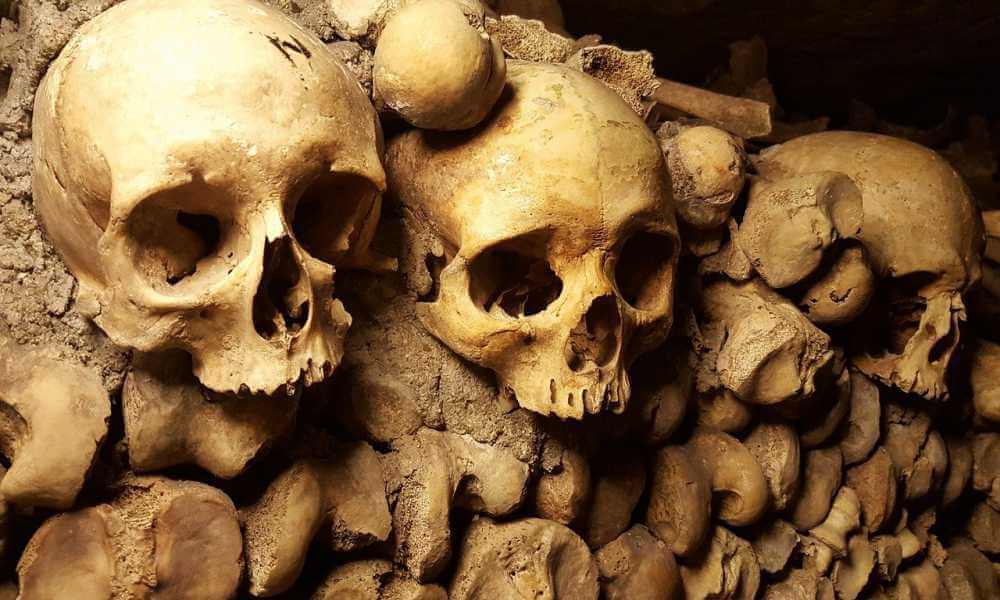 Dark tourism is also famous by the names of Grief Tourism and Black Tourism. Dark Tourism is now becoming a popular form of tourism and tourists are becoming anxious to experience this type of tourism as it helps in gaining educational knowledge from it.  Prison tourism and disaster tourism are also considered to be a part of dark tourism.  
History of dark tourism
Since time immemorial people have taken a keen interest in activities related to death and it is evident from the fact that from medieval period to nineteenth century their used to be a large gathering whenever there was any public execution taking place. Also in Roman era there were lot of gladiator fights used to take place which were of a great joy for the audience. It is commonly said that the Roman Colosseum were the first dark sites for the people who are interested in the tourism associated with it.
The first research on dark tourism was done in International Journal of Science of cultural and historical heritage by Foley & Lennon in 1996, since then there are so many theories and models were made in order to clarify the concept of dark tourism. The concept of pilgrimage tourism is often coinciding with dark tourism due the fact that both involve a psychological journey for tourists. 
Dark tourism is "travelling towards sites, attractions or events that are somehow linked to negative historical events where death, violence, suffering or disaster may have taken place" (Sharpley and Stone, 2009).
As the name already suggests, "dark tourism" is related to the activity of tourist, which is stimulated by an enthusiasm in the more somber facets of human reality (Smith et al., 2010). In 2005, Stone suitably described it as the "travel to sites of death and suffering". 
Pilgrimage has a sacred or, at least, holy significance, which contains fundamentals of both a personal physical as well as often a psychological journey for participants. Sometimes this can be related with attaining social
Huge chunk of researchers have started taking interest in dark tourism since 2001.As per the various reports of UNWTO (World Tourism Organisation) and WTTC (World Travel and Tourism Council) tourism is measured as one of the biggest and fastest growing industry.
As it is already mentioned about the popularity of dark tourism in older times keeping the view these days it has become one of the unique form of tourism which needs to be pondered upon. There is a sudden thrust in the popularity of this form of tourism due to its unique nature. Huge number of tourists are now diverting towards dark tourism. Ground Zero in New York is the most famous dark tourism site.
Types of dark tourism
1. Fun Factories:  
This concept revolves around superficial deaths and it includes all the places which have good tourism infrastructure. A Dark Fun Factory refers to the place or attraction that has some amusement focus and financial ethic. Dark Fun Factories offer hygienic products in terms of representation and are anticipated as less original. Dark Fun Factories acquire a high level of tourism infrastructure. One of the examples of Dark Fun Factories was the intended "Dracula Park" in Romania. Where the schemes for the 460 hectare theme park were cancelled on environmental grounds rather than the real product content. This project revolved around the life of" Vlad the Impaler", who supposedly distressed his prisoners by making them to run on the spikes and leaving them to die. 
2. Dark Demonstrations:  
This concept revolves around death and misery and it has a unique education leaning for the tourists. Dark Exhibition is those sites, places and exhibitions that essentially amalgamate the product design to portray education and potential opportunities. Dark Exhibitions offer products which go around death and suffering. They also present built in dedicatory, educational and speculative message. So these Dark Exhibitions are anticipated as more original and serious sites. These are declared with a large product range and these are located away from the real side of the death event. Various museums situated around the world offering the concept of death and misery is the best examples of dark fun factories.
3. Dark Dungeons: 
All the places related with matters regarding criminal offence and injustice is been included in Dungeons. It also provides education to the tourists about the history associated with it. Dark Dungeons are the sites; places revolve around earlier prisons and courthouses. These sites provide the benefit of both education and amusement.
For example, the galleries of justice visitor sites ( in Nottingham) promoted as the " Family Attraction of the Year" under displaying line "Fell the Fear", these were built from the buildings which were really as prisons and courthouses in 1780's until recently as 1980's. With an illustration of ruthless penal codes from days gone by, the attraction seeks to amuse the visitor through heritage whilst promoting educational and historical content.
4. Dark buried Places: 
Dark Resting Places emphasis on the cemetery or graveyards as products for Dark Tourism. Cemetery is being used to popularize visiting to an area, preserve the goodness and structural integrity of landscape and be friend to the ecology. These places include open air museums and various sculptures which are based on the theme of graveyards. In Paris, the largest park is the Pere-Lachaise cemetery; this has been converted into an open museum and garden. Few other examples of resting places are National cemetery of Arlington and academy of la-recoleta.  
5. Dark Sacred places:  
These are shrines which are being promoted as tourist's spots though not those much popular sites. Location of these sites is nearby to the sites of death and misery. These sites are less attractive to the eyes. The main purpose of visiting these sites are to pay homage and respect to the deceased. In terms of infrastructure these sites are not well developed and are temporary in nature. Best examples are Isles of Solomon and Guadalcanal battle.
6. Dark Conflict places: 
These sites and attractions are associated with some major battles fought in the past. These sites are very much historical in nature and great for learning and research purpose. Again in India context the battle of Jhansi, battle of Buxar and battle of plasi.
7. Dark places of Mass killing: 
These are the sites associated with atrocities and deaths. Places of genocide also associated with dark camps. These have been divided into various categories from darkest to lightest. darkest are the sites which cannot be developed fully in terms of tourism and here the death is really occurred or it is the original place of death where the lightest are the places which have been recreated in terms of deaths. Auschwitz is said to be the darkest place in the world whereas the lightest one is Dracula Park. Stone has given the model of dark campus
Top Dark tourism Destinations
Sedlec ossuary: It is very historical site associated with Hussite war in 15th century. Location of this site is Sledec, below the saint's cemetery church. It acquires around 40,000 to 70,000 skeletons of humans which are been arranged in a very decorative manner. It is most widely visited place of the world. On an average around 200,000 tourists visit this place every year. It is the most famous spot of burying the dead.
Salem, Massachusetts: Salem, Massachusetts has become famous all over the globe as the place of disreputable Salem witch trials of 1692. These results in the killing of 20 individuals liable of witchcraft and magic most of who were women. These trials were conducted in a few of small villages in the area that is now called as the City of Salem. Salem is now a very popular site for those who are passionate for the history of attraction. 
Catacombs of Paris:  The Catacombs of Paris have ossuaries beneath the city of Paris. It has the remains of six million of people, acquiring its prestige as "The World's Largest Grave". The catacombs of Paris were opened their doors for visitors in 19th century and this place is believed to be the world's darkest site. As a tourist spot and from that time it has become one of the most popular and famous dark tourism spot in the world. An estimated 30,000 tourists visit this place every year.
Alcatraz Federal Penitentiary: Alcatraz Federal Penitentiary is located on Alcatraz Island it is a prison which used to keep the most dangerous criminals of America, now it has been converted into a museum for tourist. It was opened in 1934. Till 1963, it acted as a supreme security prison. It can be treated as the terrifying prison when the prisoners themselves reported forceful mistreatment and cruelty while being captured there. But now the prison has been converted into a museum and it attracts a lot of tourists from all over the world. Around 1.5 million tourists visit this place every year.
The Tower of London: The Tower of London is one of the finest dark tourism destinations in the United Kingdom. In 1078, the first section of the tower was made on the bank of River Thames. This tower is also famous for its various functions like it acts a treasury, an armory, a public record office etc. The exterior of the tower was popularized in the 16th and 17th centuries. The Tower of London is so famous and popular all over the world because of its history
Dark tourism in India
Generally people are influenced by social and cultural behavior. An anxious tourist gets persuaded over the perception of others. The tourist simply needs a motivation or an inspiration for that particular place. Whatever a person is, he is made by the environment and the surrounding. A person who wants to have an experience or entertainment instead, would surely try to find a particular place to complete his wish.
A spot which sounds appealing attracts tourist from all over the world. It is the choice of the tourist that where he wishes to go for amusement, entertainment, business, holiday etc. The person who loves to explore the unexplored things may be fascinated in knowing about what happened to the fatalities of a non –happening or at disturbed places, by visiting that place and exploring it.
Almost every type of tourism exists in India because of diversified cultures, religions, festivals. In India, Dark Tourism is not much famous but there are many spots in India that comes under the category of Dark Tourism. Some of them are:
Bhangarh Fort: It is in the state of Rajasthan, built by Man Singh. It is the most haunted place in India as it is considered to be cursed by a magician. Visiting to this place after sunset is strictly banned.
Kuldhara: It is a place in Rajasthan where it is said that 83 villages lost their existence in just one night. This place is believed to be cursed by the villagers and there is no one sustaining there right now.
Jallianwala Bagh: On 13th April, 1919 a mass of people gathered at the "Jallianwala Bagh" in Amritsar as it was the day of Baisakhi, the main Sikh festival. On knowing that the mass is supposed to gather in the garden, the British General Dyer ordered to shoot the common mass. The shooting continued for nearly ten minutes and the whole ground was colored with blood of people.
Dumas Beach: It is situated in Surat, Gujarat. This beach is enclosed with black sand and various mystic activities have been observed here. It is believed that the persons walking around the beach at night could vanish. This is also considered as a Dark Spot in India.
Three Kings Church: It is in Goa. It is believed that Three Kings killed each other so as to rule over the property of this church and the inhabitants still believe that their spirits wander in the church.  
Mussoorie: Mussoorie is a famous recreational destinationfor tourist. Dark Tourism also exists there. "The Lambi Dehar Mines" in Mussoorie is one of the haunted places in India. Millions of workers died in the mine while working. Unusual deaths and activities have also been observed.  
Savoy Hotel: Savoy hotel at Mussoorie is yet again a haunted place in India. Various strange activities have been observed in this hotel. This attractive hill station has many hotels but this hotel makes the tourists to be scary of this place.
Shaniwarwada Fort: ShaniwarwardaFort is in Pune. It is believed that a Prince was unkindly murdered and there have been many supernatural activities experienced by people there.  
Hyderabad's disreputable Ramoji film city is one of the major and famous film cities of India, where there are many hotels and in these hotels, supernatural activities have been observed. Eccentric marks are left on the mirror, the leftover food scatters around the room and the invisible powers tear's one's clothes and so on.  
Challenges to growth of Dark Tourism in India
There are many famous type of tourism in India but the Dark tourism is not so much famous.  We have to overcome all the problems as well as the challenges that come in the promotion of Dark Tourism.Some of the challenges that dark tourism faces are given as under:
Lack of promotion: Promotion is very much required in any aspect. When it comes to tourism, promotion is a vital component. One of the reasons for dark tourism to lack behind is less promotion as well as less publicity.
Less Local support: When it comes to tourism, local support is very important. Locals do not give their proper coordination to develop such type of peculiar tourism.
Less tourist services at destination: As the tourist destination is not well known, various agencies and organizations are not able to give the required services to the tourist. That is why a tourist takes a back foot to visit such places. 
Inappropriate Maintenance of Dark Tourism sites: As it is a form of tourism, so the particular tourist spot or place must be well maintained as well as cleaned. The manifestation of a particular spot must be attractive so that the tourist gets fascinated towards that spot.
Less accessibility: These places are not well recognized, there is not any proper arrangement to access these places. Due to less convenience, the tourist cannot comfortably access all the places they desire to.
Strategies to overcome the challenges
Promoting India as a Diversified Nation for Destinations: India is known all over the world for her cultures, religions, festivals etc. It is a place where a tourist can enjoy different things in the same time. India offers various domains of tourism; Dark tourism must also be promoted as one of them.
Local support: People living near the particular spot have sufficient knowledge about that place. They must cope up with the tourist as well as the government and should be protective and supportive towards the tourists. Participation of locals will also help them to earn their livelihood.
Suggest government to transform the policies: The people in relation to tourism sector must suggest the government to alter the useless policies and implement such policies which must have a positive impact.
Proper maintenance of the spots: Teams should be selected or a number of people should be elected for the maintenance of the spots. Updating the resources and implementing the strategy for maintenance should be done and followed properly.
Formulate policies to promote untapped places associated with dark tourism.